Nonton Something In The Way (2013)
Reza Rahadian,Ratu Felisha,Verdi Solaiman. Something In The Way (2013) . Teddy Soeriaatmadja. . . . Indonesia
If it can't be played: use CHROME, empty the cache, reload the browser. Or download directly just watch offline.
Jika tidak bisa dimainkan: gunakan CHROME, kosongkan cache, muat ulang browser. Atau download langsung tonton offline saja.
Something In The Way (2013)
Ahmad, seorang sopir taksi yang terobsesi dengan pornografi dari Jakarta, jatuh cinta pada pelacur muda yang cantik Kinar dan berjuang dengan frustrasi seksual dan kesalehan yang salah arah..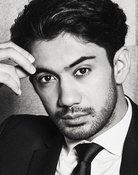 Ahmad: Reza Rahadian
Kinar / Santi: Ratu Felisha
Pinem: Verdi Solaiman