Nonton Titanic (1997)
Kate Winslet,Leonardo DiCaprio,Billy Zane,Kathy Bates. Titanic (1997) . James Cameron. The Ship Of Dreams,Titanikas,Titanikos,tytnyq,Titanic 2012 Re-Release,taitanig,Titanic. . Paramount,Lightstorm Entertainment,20th Century Fox. United States Of America
If it can't be played: use CHROME, empty the cache, reload the browser. Or download directly just watch offline.
Jika tidak bisa dimainkan: gunakan CHROME, kosongkan cache, muat ulang browser. Atau download langsung tonton offline saja.
Titanic (1997)
Nonton dan download Titanic (1997) - INDOXXI, Layarkaca LK21 HD BluRay Ganool gratis. Genre: Drama,Romance | Negara: United States Of America | Aktris: Kate Winslet,Leonardo DiCaprio,Billy Zane,Kathy Bates | Sutradara: James Cameron | Durasi: 194 min/Menit.
Rose DeWitt Bukater: Kate Winslet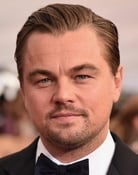 Jack Dawson: Leonardo DiCaprio
Caledon 'Cal' Hockley: Billy Zane
Molly Brown: Kathy Bates
Ruth Dewitt Bukater: Frances Fisher
Old Rose: Gloria Stuart
Brock Lovett: Bill Paxton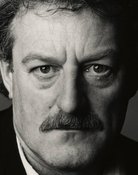 Captain Edward James Smith: Bernard Hill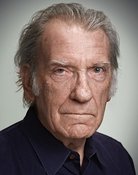 Spicer Lovejoy: David Warner
Thomas Andrews: Victor Garber
Bruce Ismay: Jonathan Hyde
Lizzy Calvert: Suzy Amis
Lewis Bodine: Lewis Abernathy
Bobby Buell: Nicholas Cascone
Fabrizio: Danny Nucci
Tommy Ryan: Jason Barry
Isidor Straus: Lew Palter
John Jacob Astor IV: Eric Braeden
Col. Archibald Gracie: Bernard Fox
1st Officer Murdoch: Ewan Stewart
Fifth Officer Lowe: Ioan Gruffudd
2nd Officer Lightoller: Jonny Phillips
6th Officer Moody: Edward Fletcher
Frederick Fleet: Scott G. Anderson
Reginald Lee: Martin East
Jack Phillips: Gregory Cooke
Cora Cartmell: Alexandrea Owens
Slovakian 3 Year Old Boy: Seth Adkins
Benjamin Guggenheim: Michael Ensign
Anatoly Milkailavich: Anatoly M. Sagalevitch
Slovakian Father: Martin Hub
Chief Officer Wilde: Mark Lindsay Chapman
Quartermaster Rowe: Richard Graham
Quartermaster Hichens: Paul Brightwell
Master At Arms: Ron Donachie
Madeleine Astor: Charlotte Chatton
Madame Aubert: Fannie Brett
Irish Mommy: Jenette Goldstein
Helga Dahl: Camilla Overbye Roos
3rd Class Woman: Linda Kerns
Trudy Bolt: Amy Gaipa
Sir Duff Gordon: Martin Jarvis
Lady Duff Gordon: Rosalind Ayres
Countess Of Rothes: Rochelle Rose
Wallace Hartley: Jonathan Evans-Jones
Bert Cartmell: Rocky Taylor
Harold Bride: Craig Kelly
Chief Baker Joughin: Liam Tuohy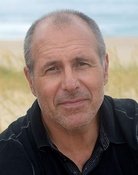 4th Officer Boxhall: Simon Crane
Father Byles: James Lancaster
Ida Strauss: Elsa Raven
Irish Little Boy: Reece P. Thompson III
Irish Little Girl: Laramie Landis
Yaley: Mark Rafael Truitt
1st Class Husband: John Walcutt
Chief Engineer Bell: Terry Forrestal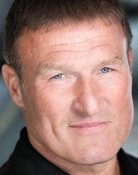 Leading Stoker Barrett: Derek Lea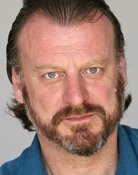 Carpenter John Hutchinson: Richard Ashton
Elevator Operator: Sean Nepita
Scotland Road Steward: Brendan Connolly
Crewman: David Cronnelly
1st Class Waiter: Garth Wilton
Steward #1: Richard Fox
Steward #2: Nick Meaney
Steward #3: Kevin Owers
Steward #4: Mark Capri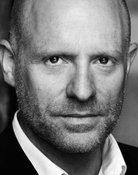 Hold Steward #1: Marc Cass
Hold Steward #2: Paul Herbert
1st Class Steward: Emmett James
Stairwell Steward: Chris Byrne
Steward Barnes: Oliver Page
Porter: James Garrett
Olaf Dahl: Erik Holland
Bjorn Gunderson: Jari Kinnunen
Olaus Gunderson: Anders Falk
Praying Man: Barry Dennen
Man In Water: Vern Urich
Mother At Stern: Rebecca Klingler
Woman: Tricia O'Neil
Woman In Water: Kathleen S. Dunn
Syrian Man: Romeo Francis
Syrian Woman: Mandana Marino
Chinese Man: Van Ling
Olaf: Bjorn Olsen
Sven: Dan Pettersson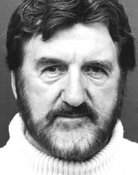 Pubkeeper: Shay Duffin
Carpathia Steward: Greg Ellis
News Reporter: Diana Morgan
Dancer: Kris Andersson
Dancer: Bobbie Bates
Dancer: Aaron James Cash
Dancer: Anne Fletcher
Dancer: Edmond Alan Forsyth
Dancer: Andie Hicks
Dancer: Scott Hislop
Dancer: Stan Mazin
Dancer: Lisa Ratzin
Dancer: Julene Renee
Irish Man: Brian Walsh
1st Class Woman (uncredited): Alexandra Boyd
Musician / Baker (uncredited): Mike Butters
Steerage Dancer (uncredited): James Cameron
1st Class Man (uncredited): Bruno Campolo
3rd Officer Pitman (uncredited): Kevin De La Noy
Deckhand (uncredited): Tony Kenny
Leading Stroker Charles Hendrickson (uncredited): Sean Lawlor
Frederick Spedden (uncredited): Don Lynch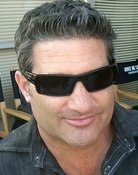 Rescue Boat Crewman (uncredited): Johnny Martin
2nd Class Passenger / Engine Room Crewman (uncredited): Ryan McClurkin
First Class Passenger (uncredited): Meghan McLeod
Engine Room Crewman (uncredited): Mike O'Neal
Button Accordionist (uncredited): Phil Parlapiano
Engine Room Crewman (uncredited): Steven Quale
Mary Marvin (uncredited): Olivia Rosewood
Ohio Man (uncredited): John Slade
Drowning Man (uncredited): R. Gern Trowbridge